Amazon Rainforest on Fire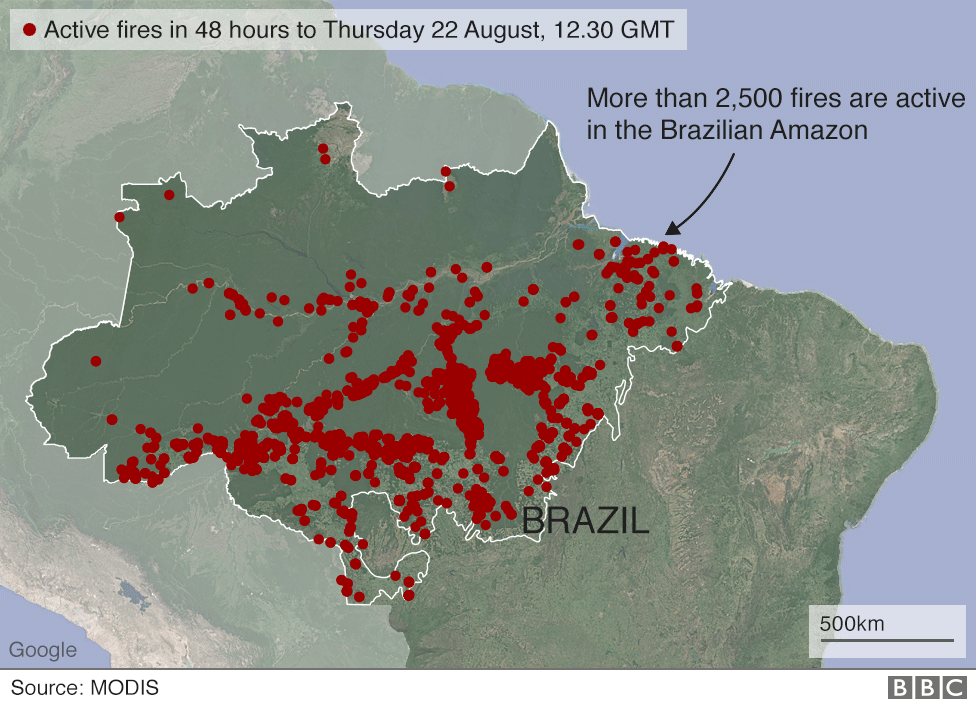 Thousands of fires are ravaging the Amazon rainforest in Brazil – the most intense for almost a decade. Wildfires often occur in the dry season in Brazil but they are also deliberately started in efforts to illegally deforest land for cattle ranching.
More than 2,500 fires were active on 22 August and their smoke has darkened the skies of São Paulo – more than 2,000 miles (3,200km) away.
Initially the populist right-wing president Jair Bolsonaro, who has been accused of encouraging illegal clearing of the forest by loggers and farmers thereby speeding up the deforestation of the rainforest, blamed NGOs for starting the fires as revenge for his government slashing their funding.
He later admitted he had no evidence for this but said that in any case the government did not have the resources to fight the fires.
The US space agency Nasa has said that overall fire activity in the Amazon basin is slightly below average this year. But the Brazilian space agency data suggests that Brazil's Amazon rainforest has seen a record number of fires in 2019.
For more on this contradiction see here and NASA's page here.