First climate assembly in UK draws up wishlist for council action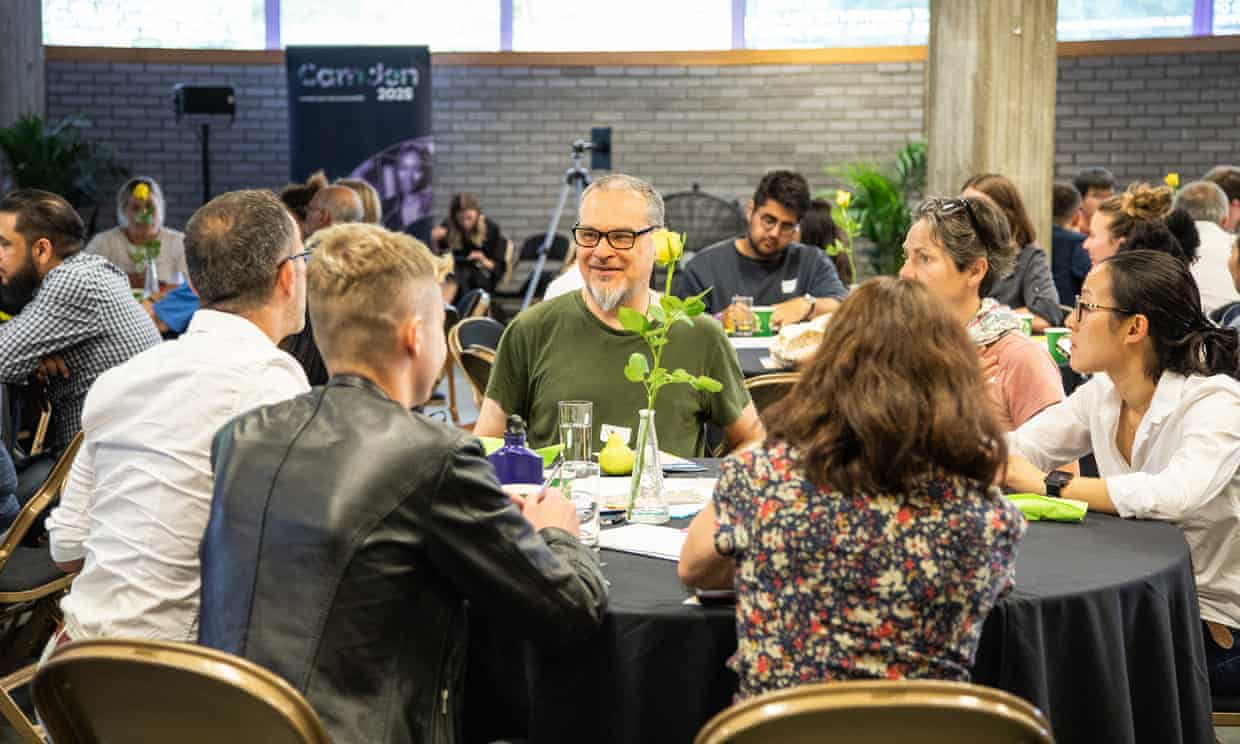 Photograph by Vanessa Berberian of participants in the Camden Citizens Assembly
The Guardian reported that Britain's first climate "citizens assembly" opened its final session on 20 July at which more than 50 Londoners will decide on carbon-cutting measures they want their district to enact in order to confront climate change.
Camden's Citizens Assembly, convened to interrogate what locals, neighbourhoods and the council can do for the environment, is deliberating action that would reduce fossil fuel usage in homes and public buildings and on roads.
Ideas being considered include community energy projects such as solar panels on schools, GP surgeries and public buildings, a revolution in heating buildings that favours air source heat pumps over old-style gas boilers, better insulation and urban greening.
By the end of their deliberations, participants will have spent 12 hours in three separate sessions listening to briefings, asking questions, debating with each other and coming up with solutions.
They were recruited randomly via a street and door-knocking campaign. A shortlist was winnowed down to assure the final composition was demographically (but not necessarily politically) representative. The participants are being paid £150 in vouchers for their time.
"It is absolutely great," said Merve Öner, a student on the assembly. "It's a diverse community and it's delightful to involve them all. I think it should be implemented in lots of other countries."